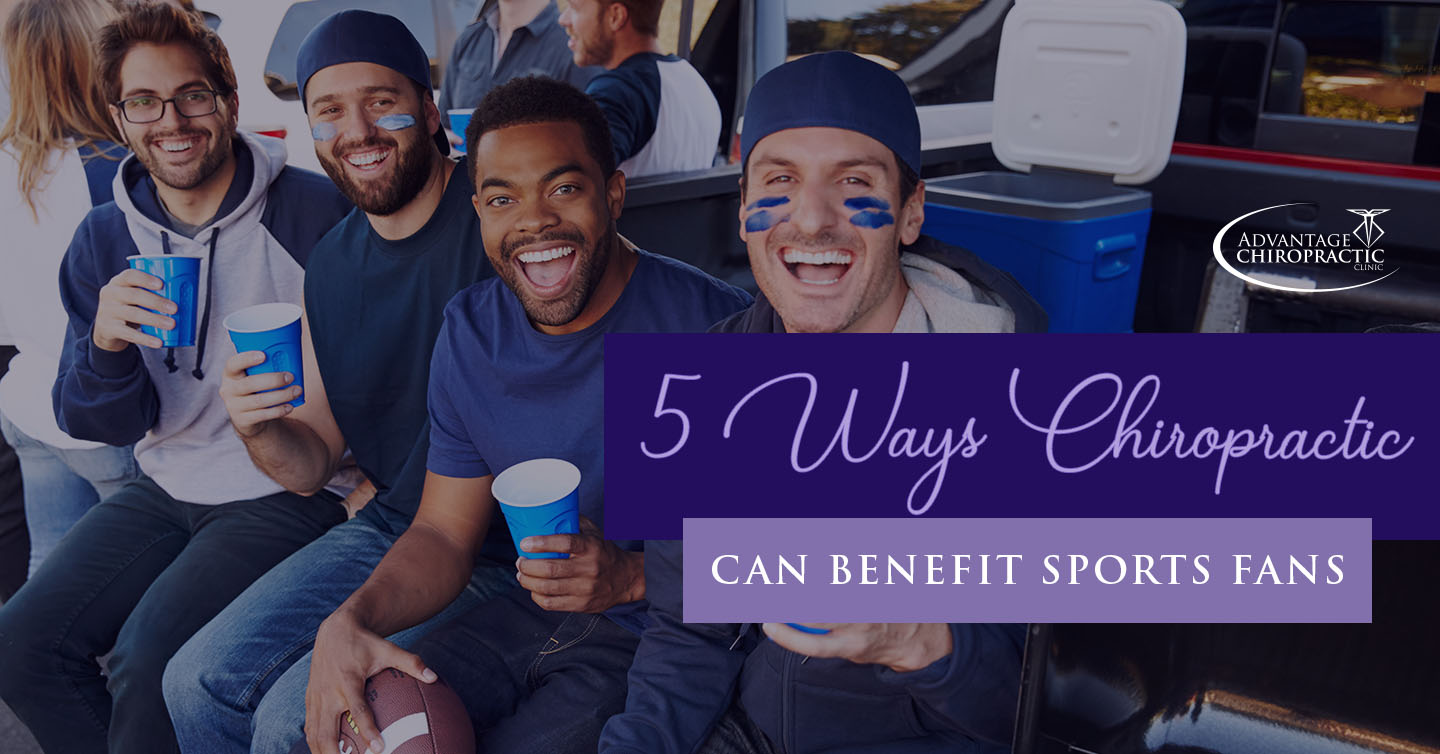 With the onset of fall comes a flurry of sporting events, from football to soccer to the World Series. Sports lovers and parents of young athletes may find themselves sitting in the stands more and more. Here are five ways chiropractic can benefit sports fans that will help you thrive this season!
Chiropractic improves joint health. 
Did you know chiropractic care helps joints function at their best? It does!
A joint is the point where two bones meet and are fitted together. They have a piece of cartilage or fibrous material in the center, and their interior is filled with fluid that promotes smooth movements and provides nutrition. Spectators can watch games in the bleachers or from the sidelines comfortably when their joints are operating at their peak.
It improves mobility.
There are many different joints in the body that allow for different motions. For instance, the main movement of your hip joint is extension. This is important whether you are standing, sitting or jumping up and down in excitement over a game-changing play.
Consistent chiropractic care and stretching will help you cheer on your team with a full range of motion.
Adjustments help balance long periods of sitting or standing.
Another one of the main ways chiropractic can benefit sports fans is through adjustments. An adjustment focuses on specific areas of the spine to improve spinal motion and, therefore, your body's physical function.
Regular adjustments for avid sports fans can help reduce the discomfort caused by prolonged periods of sitting on bleachers or standing on the sidelines.
Chiropractic improves your posture.
It's easy to sit and slouch, whether you are watching the game in person or on the couch. However, it's important to pay attention to how you are sitting. Remember to sit up straight, stop slouching and keep your head and spine in neutral positions.
Chiropractic care can help improve your posture by releasing tight muscles and improving your range of motion.
It teaches you stretching techniques. 
There is a reason it's called the "seventh-inning stretch." But the truth is, no matter what sport you are watching, it's a good idea to take a break occasionally. Be sure to get up, move and stretch throughout the sporting event.
Summary
In the end, all the ways chiropractic can benefit sports fans lead to a more comfortable overall experience. Our team at Advantage Chiropractic Clinic is ready to help you cheer on your team all season long. Contact us to finish the season strong, happy and healthy! Meanwhile, continue to read our blogs to learn more about the benefits of chiropractic care for more health tips.