About Advantage Chiropractic Clinic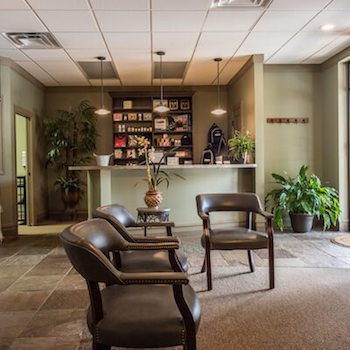 Improving the health and wellness of the Auburn, AL community since 2006.
As chiropractors it is our goal and mission to provide outstanding health care to our community and to motivate and educate our patients and the community to become involved in their own health and in helping others to find chiropractic care.
It is our intention to establish an interactive partnership with each patient including developing a personal, compassionate environment, state-of-the-art diagnosis and treatment, and excellent follow-up care, in order to better facilitate health and wellness in every patient. It is also our goal to establish an atmosphere of enthusiasm, respect, and personal growth for our employees.
To the best of our ability, we promise to:
Value our role as primary health care providers centered on vertebral subluxations and overall nervous system function
Provide sound, up-to-date health care advice and service to our patients through chiropractic adjustments, dietary and lifestyle education, as well as rehabilitation to better facilitate an overall healthier body
Consult and cooperate with our patients' existing health care providers in order to ensure a team approach that is in the best interest of our patients' health care
Keep waiting times to a minimum, we respect your time
Provide an inviting and caring atmosphere open to children and families
Charge a fair, reasonable, and customary fee for our services
Explain our procedures, our philosophy, and our fees in advance
Honor our patients' health care decisions and privacy
Continue to improve our diagnostic and treatment skills through study and application
Answer our patients' health questions and address any concerns they may have
We understand that chiropractic alone may not cure every problem; however, we believe that with chiropractic care, when applied correctly and conscientiously, the body is better able to heal itself through improved musculoskeletal, immune, and nervous system function.

Chiropractic Techniques & Services
Manual and instrument adjusting, as well as low-force techniques for patients who might not be comfortable with the traditional "popping" that comes from manual adjustments.
Spinal Decompression to provide an alternative to long term medications and invasive surgery for neck and low back disc problems, including bulging, herniations, and arthritis such as Degenerative Disc Disease (DDD).
Passive Therapies to help alleviate pain and speed up the healing process, as well as active therapy to help prevent future problems and keep you from falling back into the same problem in the future.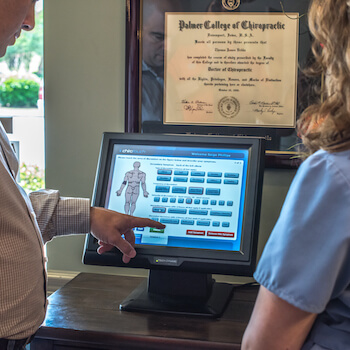 Professional and passionate staff
Our staff have worked in a variety of medical facilities with different areas of specialization. Additionally, they have been trained in helping our doctors to provide our patients with effective and safe forms of active and passive physical therapy. They are passionate about what they do and focused on how to better help our patients to reach their goals. They enjoy seeing our patients as they improve and are hands on through the entire rehabilitation process.
One final point – our front desk staff is here to make your life easier! They are happy to help with insurance questions, re-scheduling appointments, and arranging payments to help fit your busy life.

We value your time and strive to stay on schedule
We do not over-schedule appointments as many medical offices do; your time is valuable, and you have better things to do than sit and wait in a reception area. We strive to stay on schedule and are happy to move or re-schedule appointments if something in your life comes up.
---
Advantage Chiropractic Clinic | (334) 821-2552