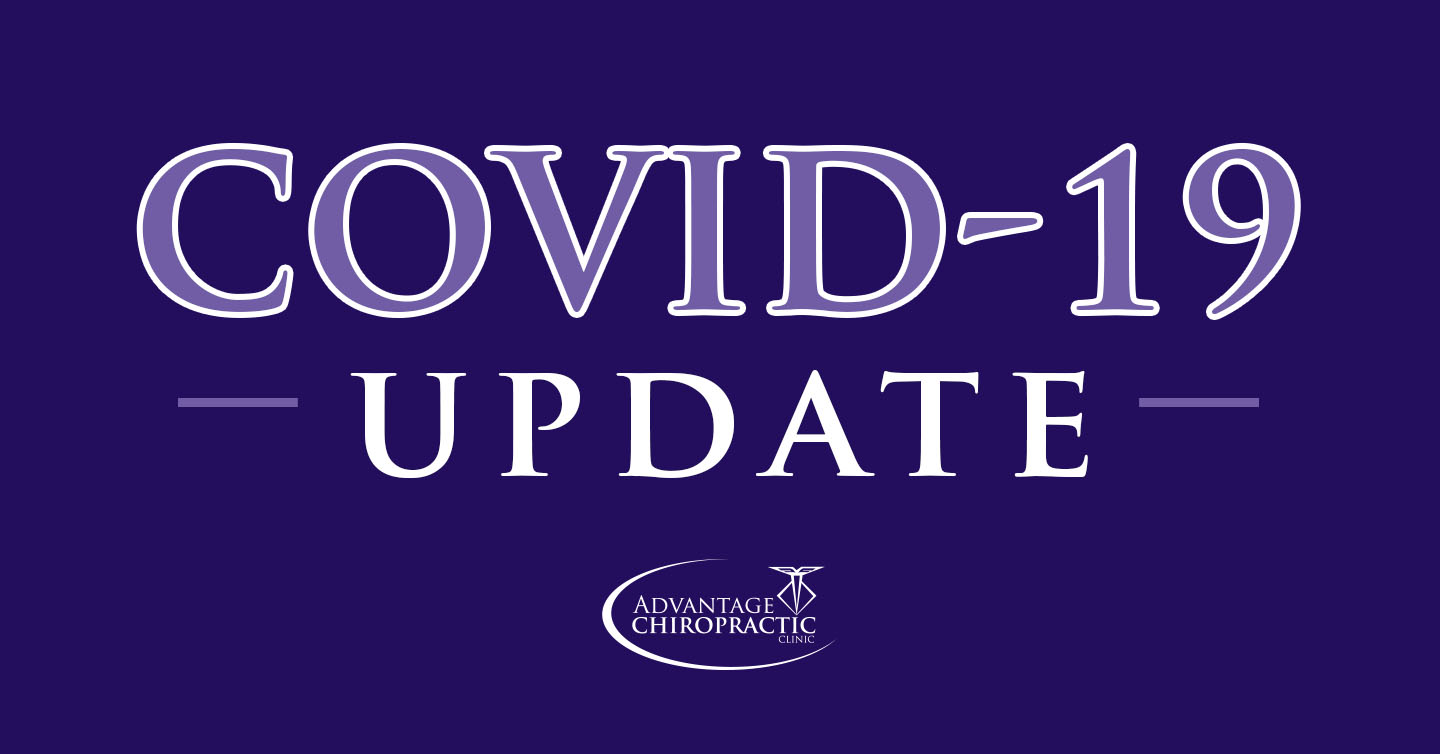 Amid the COVID-19 outbreak we have had many inquiries as to our current operating hours. Advantage Chiropractic Clinic is currently open during regular hours to treat patients.
During this time, we are taking additional precautions and are doing intensified cleaning over and above our normal sanitization procedures.
We kindly ask that patients reschedule their appointments if they:
Are sick or have been sick
Have a fever
Have knowingly come into contact with someone who is sick
Have recently traveled outside of the U.S.
We ask for your cooperation in this as we strive to keep our patients, staff and community safe. Thank you for your support now and always.