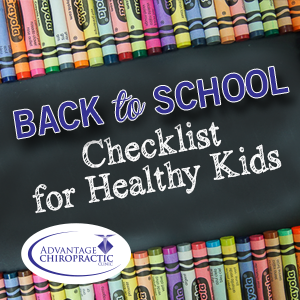 After a summer full of sun and fun, it's finally back-to-school season! Moms, whether this is your child's first year of kindergarten or the start of another year at Auburn High, these tips can help keep them safe and healthy this year!
Make sure your child eats a healthy breakfast before school every morning. Simple eggs and avocado are enough to help them power through the morning and do their best!
Ensure that your child's backpack isn't too heavy. A good general rule is that their backpacks should weigh no more than 10% of their body weight. So if your child weighs 60 pounds, keep their backpack to around 6 pounds.
Check how your child is carrying their backpack. They should be using both shoulder straps, and the backpack should be securely pulled up so that it's touching the entirety of their backs – not hanging low or peeking over their shoulders.
Have your children try on their school sports equipment. Well-fitted equipment can do wonders in preventing injury.
Treat any existing conditions. If your child has a history of injury, make sure they receive treatment before participating in more school sports.
Help your children practice good studying posture. Changing positions often as well as sitting up straight in a structured chair can prevent the pain that often results from hunching over a desk, laptop or phone. And although it's tempting, encourage them to avoid studying on the couch or floor.
Bring your children, especially elementary and middle school age (ages 9-12), to be checked for scoliosis. Treating this spine curvature early is essential in proper treatment.
While these tips are great for preventing injury in this busy season, nothing compares the value of getting a full workup by your chiropractor. Give us a call at Advantage Chiropractic Clinic so we can get your school year off on a good foot!