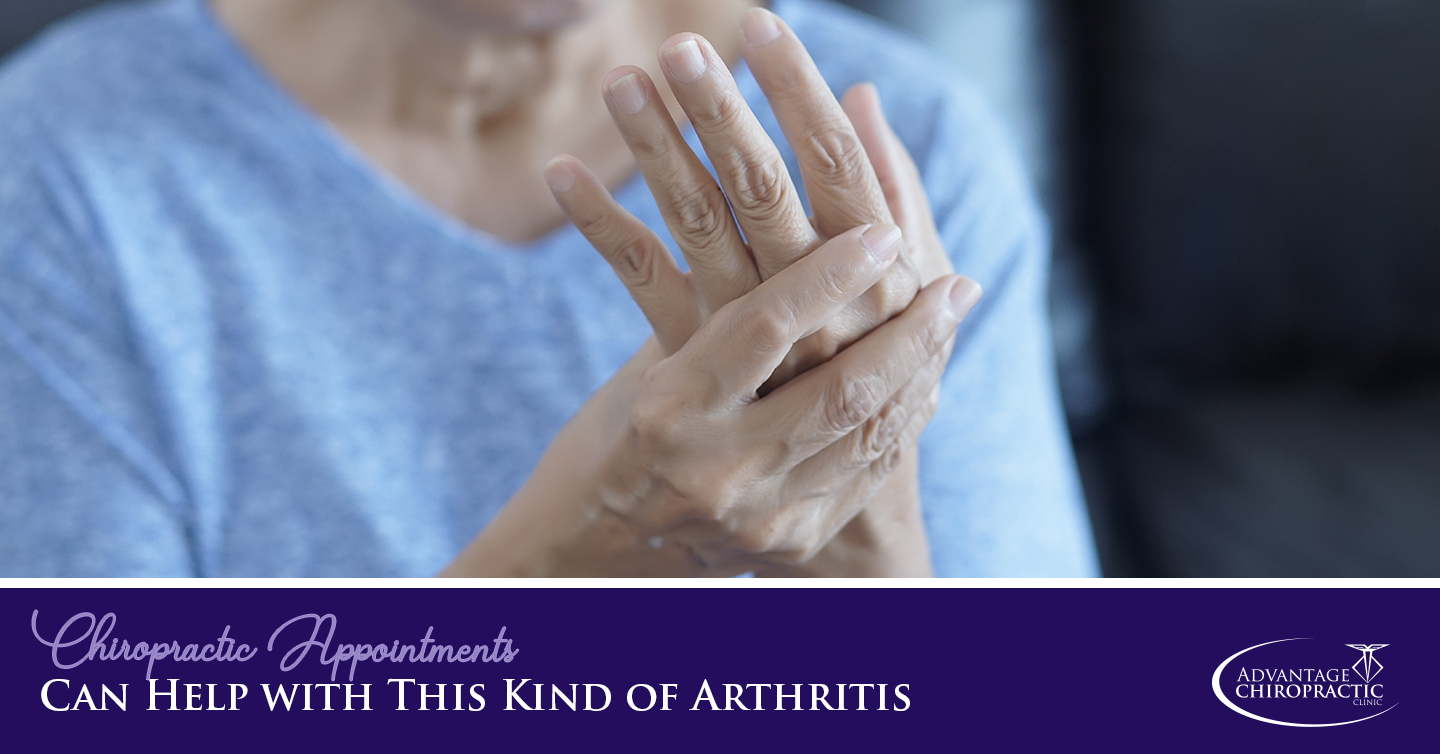 Doing the dishes. Walking to the mailbox. Picking up a couple groceries. Even simple tasks can turn into difficult journeys when you live with arthritis. If you need assistance managing this pain, chiropractic appointments can help with this kind of arthritis. Read on to see how you may benefit from a visit to Advantage Chiropractic Clinic.
Which kind of arthritis responds to chiropractic care?
There are more than a hundred subsets of arthritis, but we'll discuss three of the most common kinds. The first is psoriatic arthritis, which impacts your joints and your skin. The next is rheumatoid arthritis, an autoimmune condition, that mainly-but not only-affects the joints. The final kind is osteoarthritis, which deals with the bones. It's also just the type of osteoarthritis that can positively respond to a trip to the chiropractor.
How can chiropractic appointments help my osteoarthritis?
Chiropractic appointments can help this kind of arthritis: osteoarthritis. Though chiropractic care cannot cure your osteoarthritis, it can make it easier to manage the pain. That way, you have more strength and energy to go through everyday life.
How long does it take to see a difference?
We all want results-and fast. But sometimes, good things take time. Everyone is different and treatment is individualized. If you decide to see a chiropractor for help relieving your osteoarthritis pain, it will take a few sessions to see a marked difference.
Summary
Advantage Chiropractic Clinic strives to give our patients a happier, healthier outlook on life-and reduced pain to boot. As you now know, chiropractic can appointments help with this kind of arthritis. So, if you want to find some relief from your osteoarthritis, book your appointment online here. You can also learn more about us-and the fascinating world of chiropractic care-when you read our blog here.