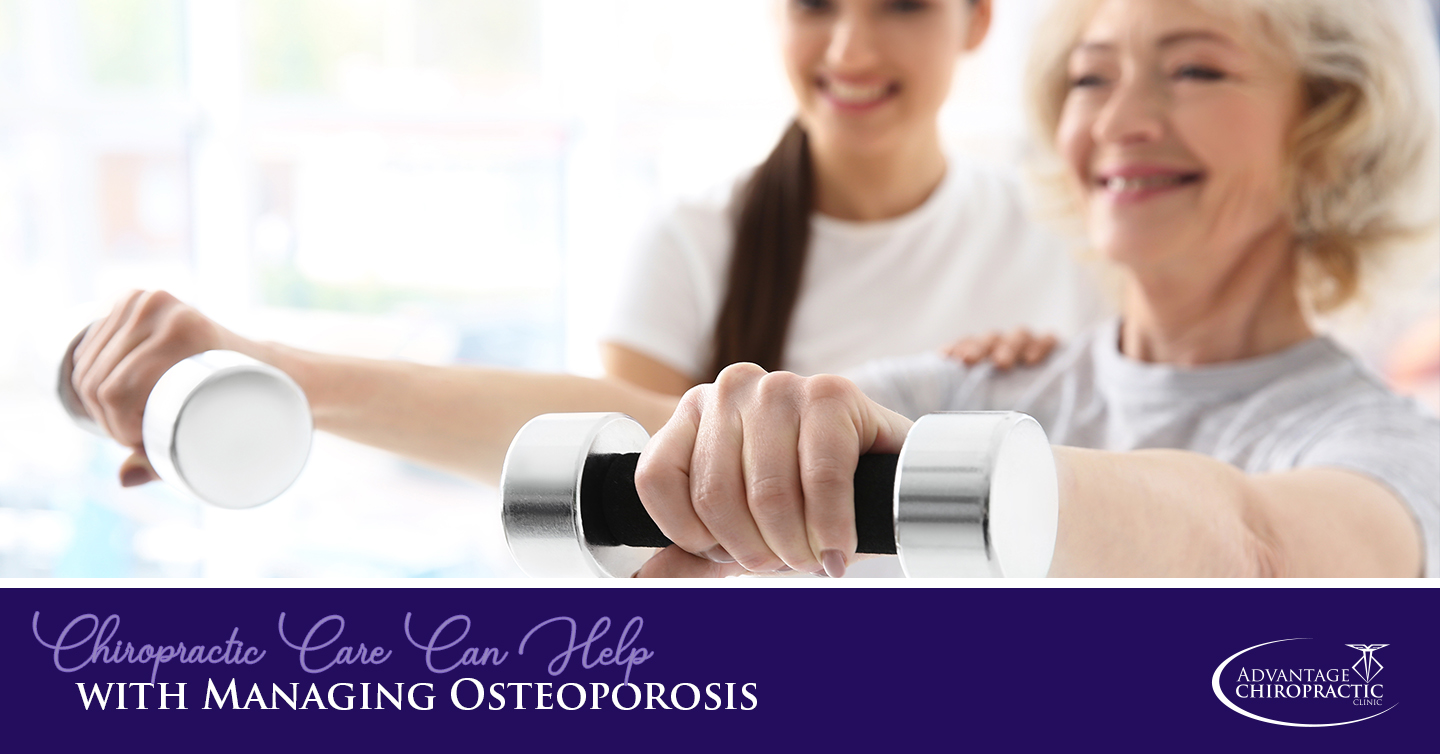 As we age, wear and tear on our bodies is more apparent-including our bone density. When bone density is low and risk of fractures is high, it is known as osteoporosis. While there is no cure, take comfort in knowing that chiropractic care can help with managing osteoporosis.
How do you know if you have osteoporosis?
Unfortunately, there are often no symptoms associated with osteoporosis. Sometimes mistaken for arthritis, the truth is millions of Americans have this disease and don't know it. Here is where chiropractic care can help with managing osteoporosis from the start. First, schedule a visit with your chiropractor if you think you may be at risk. Early detection is key in slowing down the process.
What are the risk factors?
Some of these risk factors can change, but some can't. Those include things like gender, family history, body frame, age and race. Typically, women seem to be more at risk than men. The older we get, the greater the risk. Has anyone in your family been diagnosed with osteoporosis? Our chiropractors will be happy to review all this and more.
They will also be happy to share that hope is not lost! There are factors you can control. And that leads straight to the ways chiropractic care can help with managing osteoporosis.
How can chiropractic care help?
Chiropractic care can help with managing osteoporosis with appropriate care if needed.
Management could include a range of treatments. For example, nutrition and dietary counseling ensures you are eating a well-balanced diet specifically for helping boost bone density. Dr. Adams is Board certified in Clinical Nutrition & Internal Disorders and can help you figure out a variety of areas to target. Things like calcium and Vitamin D intake and how much water you drink are important.
Chiropractors can also create and recommend a safe stretching and exercise routine. Appointments include rehabilitative exercises or adjustments.
Again, working closely with an expert is a good place to start when it comes to managing osteoporosis.
Summary
If you want to take that first step to find at where your bones stand, schedule an appointment with Advantage Chiropractic Clinic. We are here to help you find the answers you need and the proper care moving forward to manage bone density. Specialized patient care is also the goal with us because there is no one-size-fits all. You can find out more about us and our services by reading our blogs.