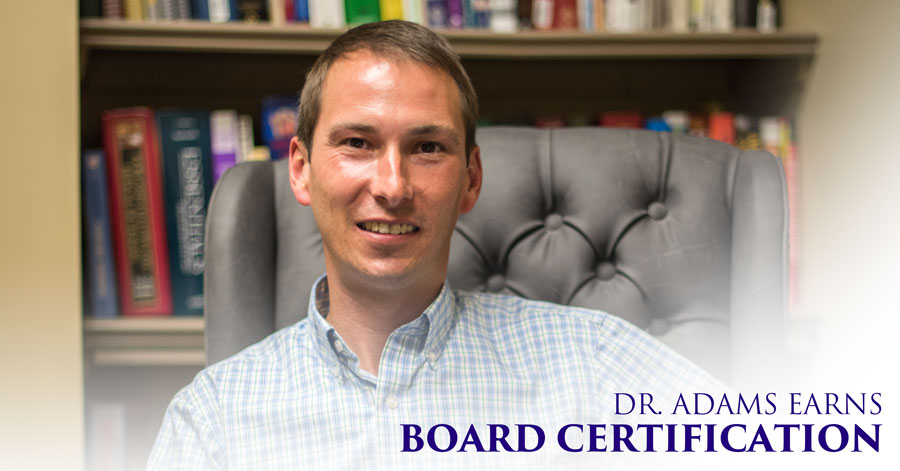 Advantage Chiropractic Clinic's Dr. Brad Adams has joined an elite group of his peers and earned Board Certification by the Diplomate of the Academy of Chiropractic Orthopedists (D.A.C.O.)
The certification is a three-year, distinctive credential limited to doctors of chiropractic who have completed the extensive post-doctoral education in non-surgical orthopedics and who have passed the orthopedic specialty board certification examination.
The certification also designates Adams as a Fellow of the Academy of Chiropractic Orthopedists (F.A.C.O.). Fellows of the Academy have distinguished themselves among their colleagues through advanced training and high levels of clinical excellence. They are dedicated to ongoing research, continuing education and improved clinical outcomes.
Advantage Chiropractic Clinic would like to congratulate Dr. Adams and share this news in our continuous effort to better serve our patients!
Contact us at Advantage Chiropractic Clinic today by calling 334-821-2552! #Certification #ContinuingEducation #DACO #FACO #Chiropractic #AdvantageChiropractic #AuburnAL