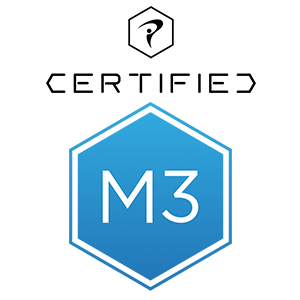 Dr. Adams has earned his Medical 3 Certification from the Titleist Performance Institute (TPI), an organization dedicated to golf-specific health, fitness and swing advice. TPI studies how the human body functions in relation to the golf swing.
With this certification, Dr. Adams is now licensed by the institute to treat and advise golfers of all levels on how their physical health impacts their golf game.
The TPI Certification Program is designed for golf teaching professionals, medical practitioners and fitness trainers to teach them how to increase player performance through a deep understanding of how the body functions during the golf swing. TPI also analyzes how physical limitations in a player's body can adversely affect the golf swing and potentially lead to injury.
"As an avid golfer and Fellow of the Academy of Chiropractic Orthopedists, I was excited to participate in TPI's certification programs," Dr. Adams said. "I see patients all the time who have either hurt themselves and are unable to play golf, or who know that their physical limitations are having a negative impact on their golf game. This certification will give me even more tools to get them back out on the course."
This TPI Certification is the latest in a long line of advanced training Dr. Adams has received. In 2011, he completed a program for Advanced Certification in Brain Traumatology and Whiplash Associated Disorders from the Spine Research Institute of San Diego. He was named a Fellow of the Academy of Chiropractic Orthopedists in 2015 after completing a rigorous four-year program. Dr. Adams is a member of the ACA Governor's Advisory Cabinet. He is internationally certified in impairment and disability rating by the Board of Forensic Professionals.
Advantage Chiropractic Clinic is a full-service chiropractic office owned by Dr. Brad Adams and Dr. Tom Vrbka.