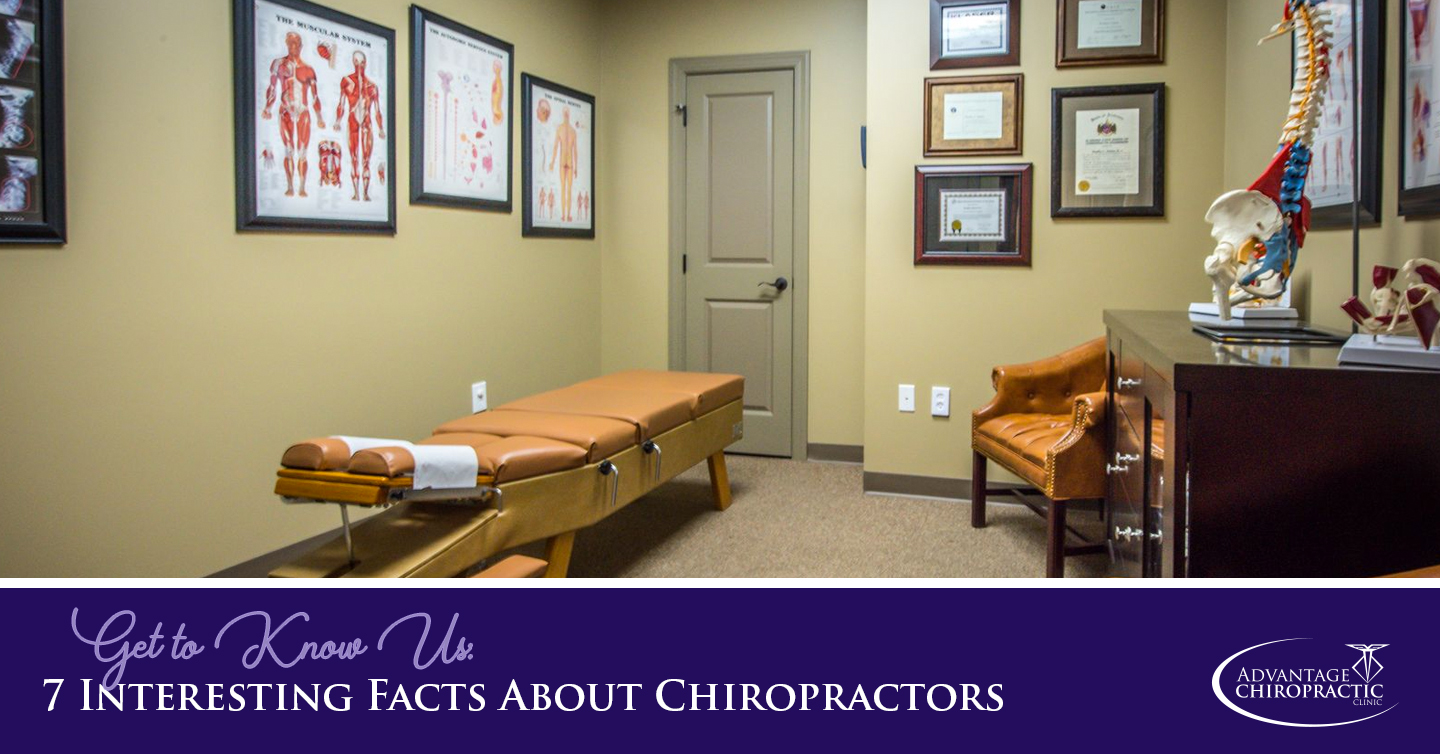 Going to a chiropractor for the first time-or visiting a new practice-can be a little daunting! Our staff at Advantage Chiropractic Clinic will help you feel at ease any time you're with us. One way to do that? Learning a bit more about our profession with these interesting facts about chiropractors. So, it's time to get cracking!
The First Chiropractic Appointment
How long do you think chiropractors have been around? It may surprise you to know that the answer is just 125 years. The first time someone ever went to the chiropractor for an adjustment was 1895!
Training Time
Another one of the many interesting facts about chiropractors involves our time spent honing our knowledge and expertise. Not just anyone can join a clinic! At the very least, it takes 4,200 hours of training for someone to become a Doctor of Chiropractic.
Chiropractors Worldwide
Ever wonder how many chiropractors are out there? Right now, more than 103,000 of them are helping out patients. That's only slightly fewer people than the whole population of the U.S. Virgin Islands!
Millions of Americans Will Get an Adjustment This Year
Chiropractic care makes a big difference-and we have the stats to prove it! For details, click here. Chiropractic treatment encompasses more than just back care!
Insurance Usually Covers Your Appointment
Good news! Usually, insurance will cover your appointment, depending on your health insurance benefits. Check with your health insurance or let us check for you!
You Don't Need to Have Pain to Benefit from a Visit
A stitch in time saves nine. And a visit to the chiropractor-actually, we don't have a catchy mantra for that yet. Regardless, you can actually help yourself out in the long run by visiting a chiropractor. Adjustments will make it easier for you to stay active-and stop pain before it ever starts too.
One in a Million
When you visit us, you're one in a million! To be more specific, you're one of a million folks who get an adjustment over the period of only a day.
Your brain just got stronger with these interesting facts about chiropractors. You can also strengthen your health with a trip to Advantage Chiropractic Clinic. Make an appointment online today! Plus, if you want to read up on our fascinating profession, check out our blog.