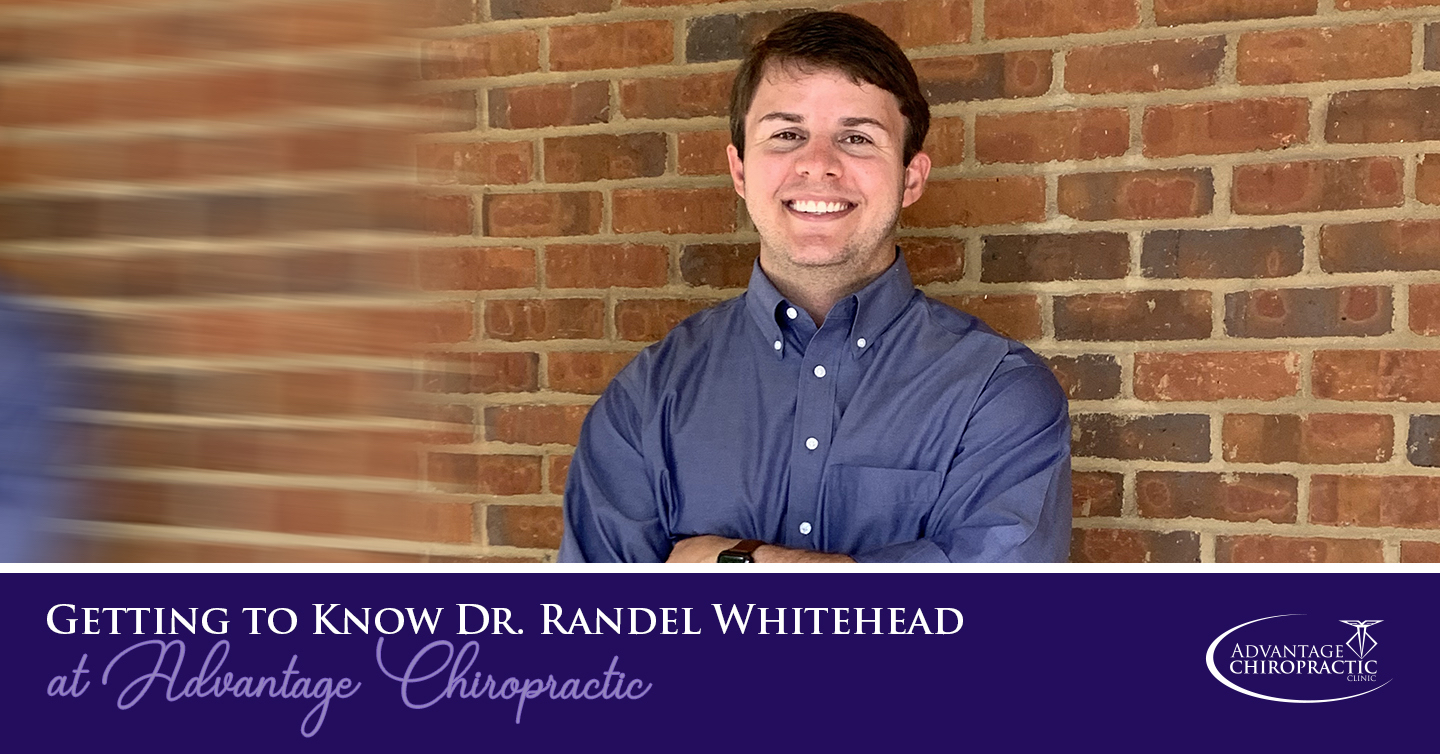 We listen to our patients to get to know them, their story and their needs. In return, we want you to get to know us too. So, let's start by getting to know Dr. Randel Whitehead at Advantage Chiropractic a little better!
Dr. Randel Whitehead
, 
D.C, C.C.S.P. 
Originally from Nicholson, Georgia, Dr. Whitehead joined our staff a year ago in April. He is a certified chiropractic sports physician who is passionate about helping his patients live pain-free.
But his methods and treatments go beyond the end results. Dr. Whitehead—like Dr. Adams and Dr. Vrbka—is patient-focused. That means he will always take the time to not only listen to what ails you but to explain exactly what your injuries are.
What's more, having grown up with scoliosis, he understands first-hand the challenges of living with a spinal curvature—including managing daily back pain.
Like our entire team of professionals, Dr. Whitehead is committed to staying abreast of today's latest research and techniques in chiropractic care.
Education
Dr. Whitehead graduated from Life University in 2014. Life University is the largest single campus chiropractic college in the world. Located in Marietta, Georgia, it has a current enrollment of 2,814 undergraduate and graduate students.
Prior to earning his doctor of chiropractic degree, he graduated from the University of Georgia with a Bachelor in Science in 2010. He has held licenses to practice in Georgia, Tennessee and Alabama.
Family life
Today, Dr. Whitehead lives in Auburn with his lovely wife, Levy. They have a son, Tyson, who is their absolute joy, and two dogs, Sadie and Lucy.  In his free time, he loves to spend time with his family, as well as fishing and golfing.
Summary
Now that we've spent a little time getting to know Dr. Randel Whitehead at Advantage Chiropractic, help us officially welcome him to the Auburn family! We're located at 2408 East University Drive. Contact us today to book your appointment and start your journey to better overall health. For more information about us, our services and health tips, keep reading our blogs!