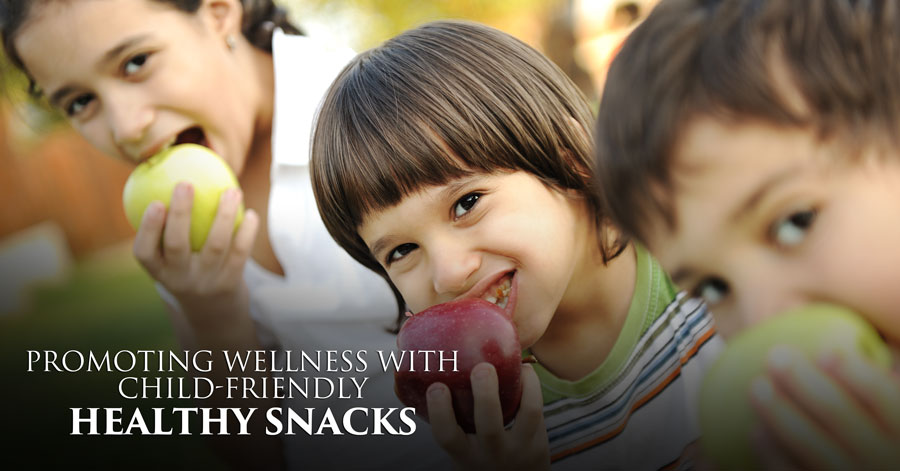 With an overabundance of sugary, salty and fat-saturated foods being marketed toward children, sometimes getting them to focus on the right food can be a challenge.
At Advantage Chiropractic Clinic, we advocate nutrition among all of our patients. Coupled with physical activity, nutrition affects everything that happens to your body—from the way you act—to the way you think and feel.
Promoting smart nutrition habits at an early age correlates to the practice of chiropractic. Focusing on nutrition is a way to help your body be its best without using medicine or surgical procedures.
Here are a few child-friendly healthy snacks for you to try that are sure to satisfy the appetite of your young ones.
Baked Sweet Potato Fries
Similar to, but healthier than regular French fries, baked sweet potato fries are just as tasty dipped in ketchup.
Click here for the recipe.
Homemade Hummus and Pita Chips
Hummus has become increasingly popular among children. This recipe takes the idea of hummus and uses white beans instead of chickpeas to get there.
Click here for the recipe.
Peanut Butter Banana Spirals
If the name alone doesn't make you say, "Yum," then try out this quick, easy recipe for your children's next after school snack, and you'll be hooked.
Click here for the recipe.
Tortilla Pizzas
Helping to make these mini "pizzas" can be fun and gratifying for kids before they get to dig in. It's a winning combo of adolescent favorites—tacos and pizza.
Click here for the recipe.
Herbed Chicken Nuggets
Tender and flavorful, these baked nuggets are sure to win your children's hearts after one bite. Try adding them to your weekly routine.
Click here for the recipe.
For more health and wellness tips, continue to follow our blog, or reach out to Advantage Chiropractic Clinic at 334-821-2552! #Snacks #KidSnacks #ChildFriendly #HealthySnacks #Wellness #Health #Nutrition #Chiropractic #AdvantageChiropractic #AuburnAL